Posts for: December, 2012
By Newmarket Dentistry
December 19, 2012
Nolan Gould of the hit TV show Modern Family has an uncommon gift for comedy, but he also has a very common orthodontic problem: too many teeth for the size of his mouth, which often results in "crowding."
"My teeth used to be pretty messed up," Nolan recently told Dear Doctor magazine in an exclusive interview. "I had two extra teeth when I was born. They hadn't come out (erupted) yet. And all the other teeth that were already there were starting to point backwards because it was getting so crowded in my mouth. They had to remove those two (extra) teeth," he said.
Although being born with extra teeth is somewhat unusual, needing to have teeth extracted for orthodontic reasons is not. In fact, orthodontic treatment often involves removing teeth to relieve crowding. It makes sense when you think about it: When there are too many teeth for the size of the dental arches (upper and/or lower jaws) or the teeth are larger in size than the dental arch can accommodate, there may not be enough space to align them properly. The necessary space can be created by removing teeth.
The teeth most frequently extracted for orthodontic reasons are the first bicuspid teeth. These are the ones right between the cuspid, or eyeteeth (under the eyes) and the molars (biggest back teeth). Once there is enough space, the orthodontist can choose from a variety of orthodontic appliances to align the teeth, depending on the specific needs of the individual.
In Nolan's case, it was the extra two teeth he was born with that were removed. Afterwards, the young actor's orthodontist was able to shift Nolan's remaining teeth into proper alignment using orthodontic appliances called Crozats. Made of metal wires, Crozats go around the back teeth and behind the front teeth, making them virtually invisible.
"You can remove them, which is really good for acting, especially because you can't see them," Nolan explained. "I can wear them 24/7 and nobody will ever notice."
Nolan's orthodontic appliances may not be noticeable, but his fabulous smile certainly is!
If you would like to learn more about improving tooth alignment with orthodontics, please contact us today to schedule an appointment for a consultation. If you would like to read Dear Doctor's entire interview with Nolan Gould, please see "Nolan Gould." Dear Doctor also has more on "Tooth Removal for Orthodontic Reasons."
By Newmarket Dentistry
December 04, 2012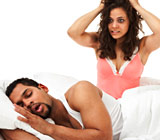 Research has revealed that over 12 million Americans suffer from Obstructive Sleep Apnea (OSA), a condition that occurs when the upper airway (tissues at the back of the mouth and throat) collapse causing significant airflow disruption or even no airflow whatsoever for 10 seconds or more. It can leave you feeling tired, depressed, irritable, as well as cause memory loss and poor concentration. But, did you know that we can help treat your sleep apnea?
The primary method dentists who are trained in sleep medicine use to treat OSA is through the use of an oral appliance. Similar in look to an orthodontic retainer or sports mouthguard, oral appliances are designed to maintain an opened, unobstructed, upper airway during sleep. And while there are many different oral appliances available in the marketplace, less than 20 have been approved through the FDA (Food and Drug Administration) for treating sleep apnea. The key to success is to avoid those over-the-counter (OTC), generic mouthguards and instead use a professionally made and custom-fitted oral appliance, made from a precise models of your teeth and mouth. They are best at keeping your airway open and preventing the muscles and soft tissues from sagging down when relaxed during sleep. Other advantages of custom-fit oral appliances are that they can reposition your lower jaw, tongue, soft palate and uvula (the tissue in the back of the throat that dangles like a punching bag); stabilize your lower jaw and tongue; and increase the muscle tone of your tongue.
But Is Treatment Really That Important?
Absolutely! If undiagnosed and/or left untreated, sleep apnea can be life threatening. It can cause heart attacks, strokes, impotence, irregular heartbeat, high blood pressure, and heart disease — many of which can kill you.
Want To Learn More?
To learn more about sleep apnea, read the Dear Doctor article, "Snoring & Sleep Apnea." Or if you are ready for a thorough examination and to discuss your snoring, contact us today to schedule an appointment.