Posts for tag: common symptoms
By Newmarket Dentistry
February 03, 2013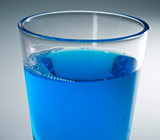 In our office, many of our patients are always asking us if over-the-counter (OTC) mouthwashes or mouthrinses are truly effective tools for curing bad breath. Unfortunately, nearly all of them merely mask any odorous smells temporarily — regardless of how refreshing they taste. There are mouthrinses available that are effective for treating gingivitis and tooth decay, but you must visit our office to obtain a proper diagnosis and a prescription for them. Reality is that a mouthrinse alone can't cure bad breath; however, there are products available that can make a positive impact on your dental health. The key is to match the right mouthrinse to your specific dental need.
OTC mouthrinses that contain about 0.05% sodium fluoride are an effective tool that when combined with good oral hygiene can significantly reduce the development of tooth decay.
OTC mouthrinses that contain alcohol, triclosan, sanguinaria extract, zinc and/or essential oils such as menthol can somewhat help reduce the bacteria in plaque, which in turn can reduce gum inflammation (gingivitis) and bad breath when used in combination with proper brushing and daily flossing.
Prescription mouthrinses containing chlorhexidine may be more effective in helping to control both gingivitis and tooth decay in certain circumstances. This is because chlorhexidine inhibits the formation of dental plaque by preventing bacteria from sticking to your teeth.
While bad breath may seem unbearable, it is often treatable. The key is to determine and then address what is causing your bad breath. A simple trip to our office for a proper exam, assessment and thorough cleaning along with improved oral hygiene may just do the trick. Contact us today to schedule a consultation for an examination and treatment plan.
Learn More
To learn more about mouthrinses, read the Dear Doctor article, "Mouthrinses."
By Newmarket Dentistry
December 04, 2012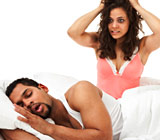 Research has revealed that over 12 million Americans suffer from Obstructive Sleep Apnea (OSA), a condition that occurs when the upper airway (tissues at the back of the mouth and throat) collapse causing significant airflow disruption or even no airflow whatsoever for 10 seconds or more. It can leave you feeling tired, depressed, irritable, as well as cause memory loss and poor concentration. But, did you know that we can help treat your sleep apnea?
The primary method dentists who are trained in sleep medicine use to treat OSA is through the use of an oral appliance. Similar in look to an orthodontic retainer or sports mouthguard, oral appliances are designed to maintain an opened, unobstructed, upper airway during sleep. And while there are many different oral appliances available in the marketplace, less than 20 have been approved through the FDA (Food and Drug Administration) for treating sleep apnea. The key to success is to avoid those over-the-counter (OTC), generic mouthguards and instead use a professionally made and custom-fitted oral appliance, made from a precise models of your teeth and mouth. They are best at keeping your airway open and preventing the muscles and soft tissues from sagging down when relaxed during sleep. Other advantages of custom-fit oral appliances are that they can reposition your lower jaw, tongue, soft palate and uvula (the tissue in the back of the throat that dangles like a punching bag); stabilize your lower jaw and tongue; and increase the muscle tone of your tongue.
But Is Treatment Really That Important?
Absolutely! If undiagnosed and/or left untreated, sleep apnea can be life threatening. It can cause heart attacks, strokes, impotence, irregular heartbeat, high blood pressure, and heart disease — many of which can kill you.
Want To Learn More?
To learn more about sleep apnea, read the Dear Doctor article, "Snoring & Sleep Apnea." Or if you are ready for a thorough examination and to discuss your snoring, contact us today to schedule an appointment.